---
Allot Subjects to Students
---
Subject Setting option is used to allot subjects to students.

NOTE- Before allot the subjects to students firstly you must be create subjects in Exam Module.
Follow the below-mentioned steps to allot subject to Student -
Click on

Student

Module.



Click on Subject Setting

option.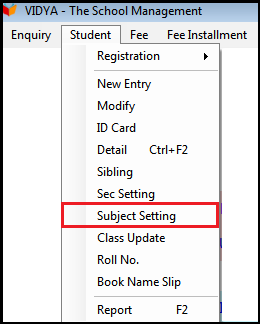 Select Category

Shift[â–¼], Class[â–¼], Stream[â–¼] Section

[â–¼].



Click on the Search button.

If you want to allot subject to a particular student then you can find that by their Name or Reg No. or Sr. No. Or Father's name or Address.


Select the Check box of that student whom you allot the subject or select all check Box for all student.




select the Check box of Subject.



Click on the Save Button.

If you want to print the Report Click on the Print Button.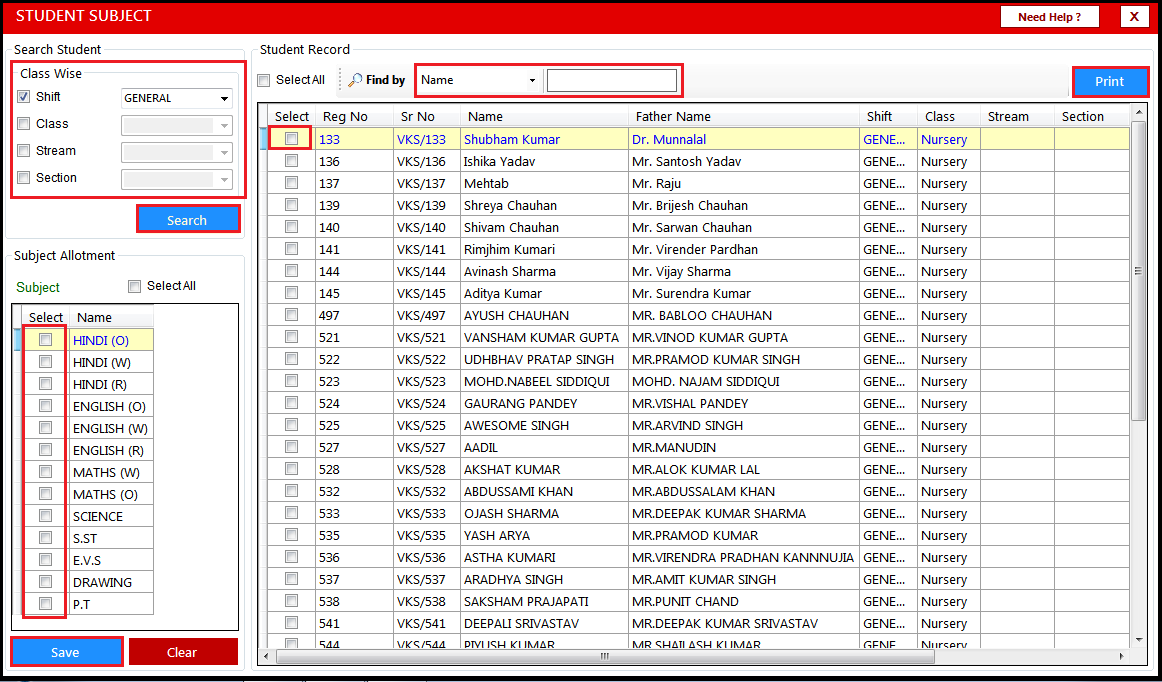 ---